Welcome to Leland Little Auction & Estate Sales, Ltd. (LLAES, Ltd.). LLAES, Ltd. specializes in consigning and auctioning estates and collections of various assets including but not limited to: furniture, fine wine, collectible cars, militaria, silver, fine art, Asian art, pottery, porcelain, jewelry, and coins. Our fine offerings represent various styles, cultures, and histories.

Please contact us directly at 919-644-1243 if you would like to discuss any matter in greater detail. Our specialized staff is here to assist you with your buying and selling needs.

Our Services Include:

Auctioning of Quality Estate Objects and Collections
Acceptance of Private, Bank, or Trust Consignments
Estate Liquidation On-Site or at LLAES, Ltd. Gallery
Professional Appraisals
Real Estate Consultation and Sales
Charitable Events and Fundraisers

We Offer Multiple Auction Experiences:

- Our Marquee Fine & Decorative Arts Catalogued Auctions, which occur once a quarter, feature hundreds of quality objects and are accompanied by an illustrated catalogue. We have the ability and experience to maintain in-house, absentee, telephone, and simultaneous online bidding, offering national and international exposure and accessibility.
- Our Estate Treasures Auctions, conducted on various Saturday afternoons, feature items from fine local estates and collections.
- Our On-Site Estate Auctions and Tag Sales feature unique homes and collections.
- Our Online Internet Only Auctions feature specialty collections.

For more information on joining us for an auction, please visit www.LLAUCTIONS.com.

Selling with Us:

We are always looking for quality consignments, whether it be a significant piece or an entire estate. For more information on consigning, please call at 919-644-1243, or visit our website, www.LLAUCTIONS.com.
Live & Upcoming Auction
1 Auction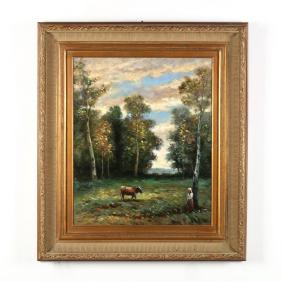 Past Auctions